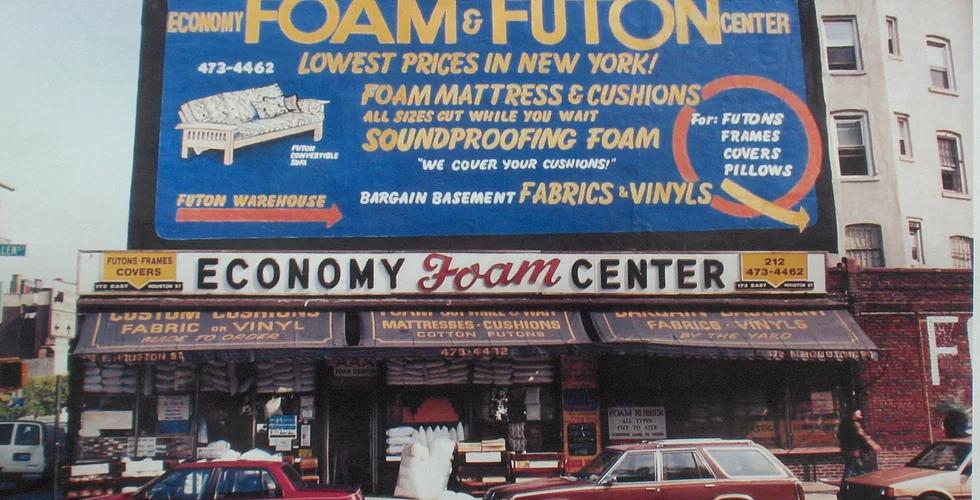 About Us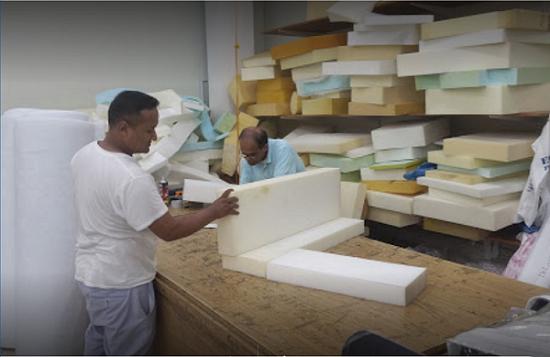 Economy Foam was established in 1937, and over the course of three generations of inspired family-owned leadership, its devotion to providing the public with the best foam related home furnishings hasn't wavered. Our clientele consists of celebrities, political dignitaries, actors, musicians, fashion and interior designers, and most importantly, the working common people who are the true backbone of the American spirit.

Whether you need custom cushions or mattresses for your home, business, outdoor patio, boat, rooftop, promotional events, gala parties or festivals, costumes and props, museum events and exhibits, or just for your serenity and peace of mind when you need to veg out in front of a TV at the end of a brutal work day, we're here for you.

Our customers are our family, and your furniture and upholstery and design projects are ours. From our original location at the famous corner of East Houston Street and Allen Street/1st Avenue in Manhattan's historic Lower East Side/East Village (as pictured above), we relocated to the ever-trendy West Village in 2003.

As of May 1, 2018, our nearly 100 year journey continues from the West Village on to Chelsea, where we will focus on foam, cushions and upholstery craftwork, prop work, and anything foam related whether indoor or outdoor. We will no longer carry futons and frames, nor wood platform beds or even sleeping pillows, but we will continue to carry batting, stuffing, pillow shape forms and inserts of many sizes, and have access to a vast source of upholstery and drapery supplies since we have been bought by Greentex Upholstery Supplies. Come visit us at our new address located at 236 W. 26th Street, between 7th and 8th Avenue. We will be only two short Subway stops from our former location, but you'll get the same dedicated service and personal attention that we've had at every stop throughout our history.

There is no job too large or small for Economy Foam. Start saving time, effort, energy, and money by working with us. And even if you believe we don't carry what you are looking for, give us a call and you may be pleasantly surprised to find that we do. Our knowledgeable, courteous, and professional staff will work with you through every aspect of your order as we prepare it for you as quickly as possible, and at a reasonable cost. We hope to see you or hear from you soon!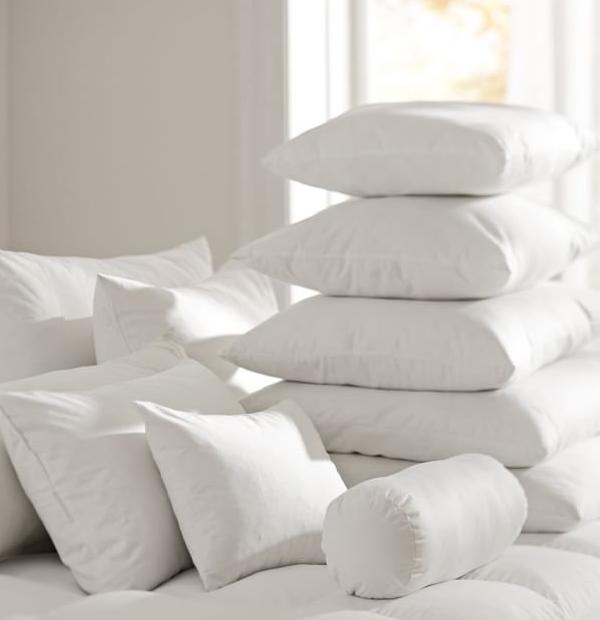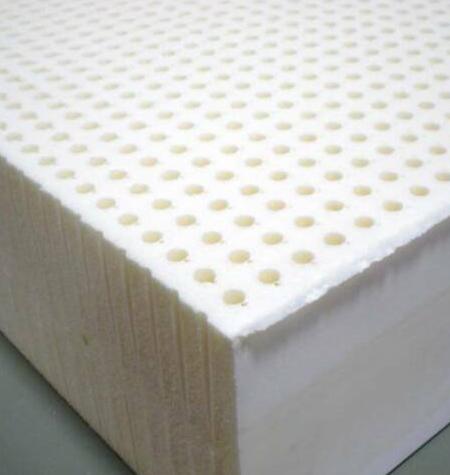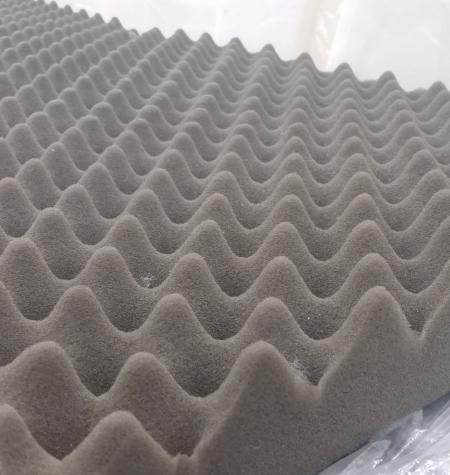 Business Hours
236 West 26th Street, New York, NY 10001
Tel: (212) 475-4800 or (212) 206-8585
Mon - Thurs: 8:00 AM - 3:00 PM
Fri: 8:00 AM - 1:00 PM
Sat - Sun CLOSED
THERE IS MUNI-METER STREET PARKING AROUND THE CORNER ON 8TH AVENUE
Subway: E , F , M ,1 , 2, to 23rd Street Station -or-
N, Q, R, W, to 28th Street Station